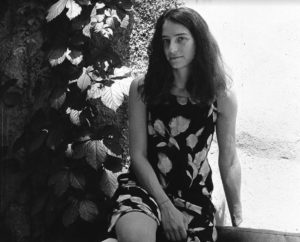 Teresa Satta was born in 1993 in Varese, Italy.
She lives and works between Greece and Italy.
Currently working as an intern at the State of Concept, Athens, curated by Iliana Fokianaki ( https://stateofconcept.org).
Teresa works as a transversal artist, involving a wide range of media in her artistic practice. Her work wonders into the relations between the body and the environment, in subtle political, nevertheless tender, way.
Starting from classical studies in Italy she moved toward the visual art, by working on the side to pay her own studies and research.
She earned a Bachelor of Fine Arts degree at the Academy of Fine Arts of Brera in Milan, IT and a Master of Visual Arts degree at IUAV University in Venice, IT.
She studied abroad through exchanges in Dresden, DE and in Bogotà, CO.
Teresa had a multidisciplinary education and range of experience, from being a waitress, walker, traveler, high fashion showroom, art gallery assistant, photographer, filmmaker, writer, babysitter, cinema hostess, and nevertheless an artist.
She is currently participating for the second year at the young contemporary art festival TRAFFIC, Festival Delle anime Gentili, in the center of Italy (http://www.trafficfestival.it/).
She will be an artist in residence at B.R.A.C.T, in Arona (NO) in October 2019 – (https://www.bract.it/), and at La Wayaka Current – Desert 23°S and Tropic 08°N in March and April 2020 (https://www.lawayakacurrent.com/).
// https://teresasatta.com //
Teresa has made her residence in Can Serrat during the month of January 2020.
About her process while in residency >>