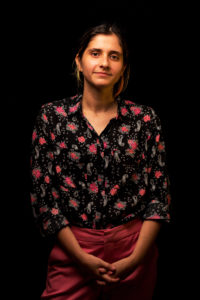 She has a bachelor's degree in Art History and studied acting in New York City. She has been involved in theater as an assistant director, composer, sound editor and teaching workshops for kids. She is currently getting a master's degree in Women's Studies.
My project will be developed in two mediums: illustration and music. In both I explore themes like sexual identity and gender, using humor, comics and reggaetón to express desire, diversity and freedom in self-acceptance.
Estefanía is a resident of the Remota October 2020 program.