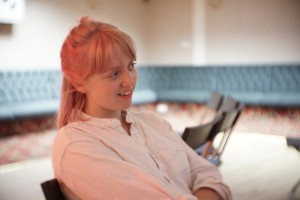 Natasha Cox lives and works in London.
She is an artist and organiser working with words, performance, photography and space.
She collaborates with others as Co— and is part of School of the Damned (class of 2018).
She curates and programmes for Assembly Point and Supernormal Festival, as well as being an associate member of the latter.
She co-organises the Open Form platform.
She has been invited to talk on the subject of curation, collective education and art spaces at institutions such as Tate Modern, University College London, University of the Arts London, and across the country as part of Anti University Now.
Most recently she organised and facilitated the 2019 Supernormal residency programme at Braziers Park.
Natasha was a resident of Can Serrat in January 2018 and volunteer artistic coordinator for the October 2019 residency group.