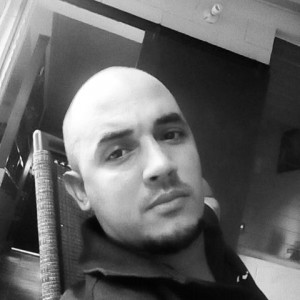 May 1, 1980. City of Havana. Cuba.
Javier is a Visual Artist we have had the pleasure of inviting to return to Can Serrat through an exchange.  He graduated as an electrician and at the same time made the decision to dedicate himself to the plastic arts, a practice he has been cultivating since he was a child. In 2008 he entered the National Academy of Fine Arts San Alejandro, (Cuba) graduating in 2012 specializing in engraving. Since then he has been based in El Salvador.
In this beautiful country, he has participated in different exhibitions, contests, auctions, and projects related to the plastic arts. He dedicated an important part of his time to teaching with people of all ages. He was selected in 2016 to develop a sculptural ensemble in Andalusia, Spain.  In 2017 he participated in the filming of a movie, and recently, an individual exhibition in the Pinacoteca of the University of El Salvador.  His research is focused on unveiling those patterns that define us as a species, regardless of the geographical context to which we belong.  His work leaves a trace of what unites us, as opposed to those excessive elements that exist to divide and separate.