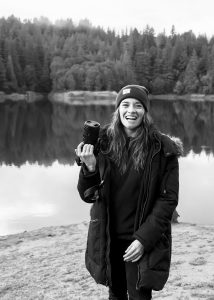 Isabel Rose Soloaga is a documentary filmmaker from the San Francisco Bay Area. Her short film, Growing Up in America: Life After the Taliban was recently awarded the Film For Change Award at the Youth Collective Film Awards at Lincoln Center, Best Humanitarian Film at the San Francisco International Film Awards and Best Documentary Short, Portland New Alternative Voices. Today, she is in post production on her first feature-length documentary on the same topic. She is also developing Taking Flight, a film documenting the next generation of female pilots as they challenge gender stereotypes in the field of aviation. She is a 2021 CNN + Film Independent Docuseries Intensive alumna.
Isabel completed her BA in the history of art at UC Berkeley and holds an MA with distinction in migration and global development from the University of Sussex. She brings over seven years of experience in film and humanitarian response, including work with Freedom House, the International Rescue Committee and the Washington Immigrant Defense Network. Her work explores the meaning of home, identity and belonging in our rapidly changing world.
Isabel did her residency at Can Serrat in November 2023.