FERMENT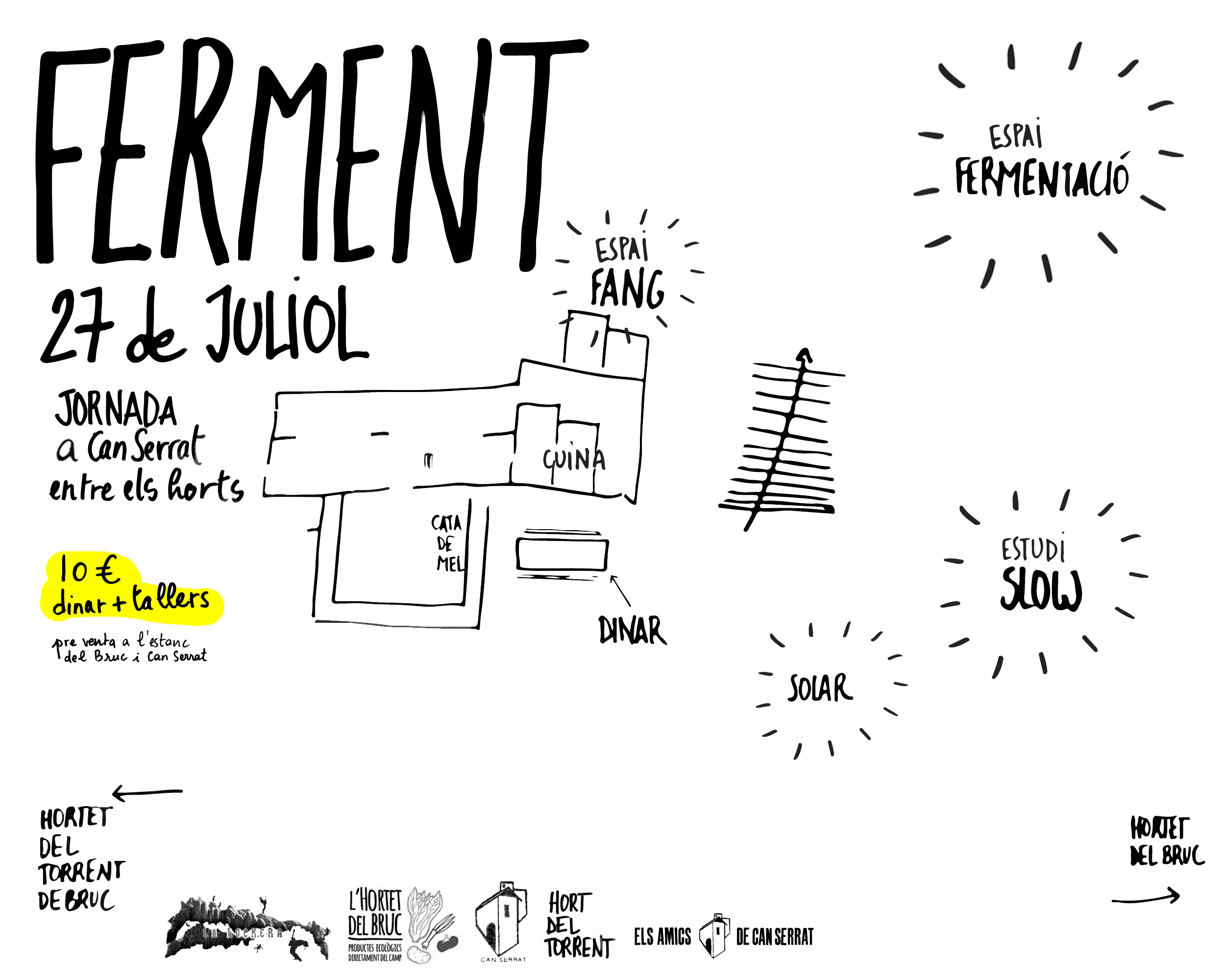 NEW DATE – FERMENT – 14 OF SEPTEMBER 
A day to talk about slow production, underground or solar, animal, human, etc. Ideas, liquids, solids – fermented.
Soooo — we decided to generate a first experimental dialogue to speak and understand better different aspects of these parallel worlds, microorganisms, fermentation processes, somehow invisible and slow, out of human control, theoretically.
To begin with, we will meet Pau Pedrosa Pàmies in his 'Hortet del bruc' where we will experience the energy fields around food. Back to Can Serrat, in the garden, Duncan will tell us about his fermented time capsule.
For vermouth time we will drink beer, with Naty Lopez Gama, Abel Jorba (artisan beers La Rockera), Rubèn Léon (the Nut), the Duncan and everyone who wants – we will also do some fermentation experiments and exchange about our experiences.
Finally! We will have lunch and eat from the products collected in the morning with Pau. To digest, we will find Arnau Amorós Guallarte to test local honey and understand how worms work in vermicompost.
This day is made possible thanks to the energy of all the participants mentioned + the Vicenç Moliner + Els Amics de Can Serrat.
Reservation needed — before September 11th — canserratart@gmail.com