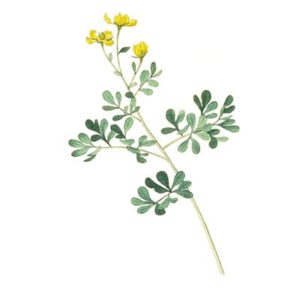 Els Amics de Can Serrat wish to give voice to the ancestral knowledge that, since time immemorial, has been practiced on Montserrat, and more specifically, in El Bruc. This includes popular wisdom along with homemade remedies, local culture and customs.  It is our objective not to lose this ancient knowledge, and moreover, to recover it, share it, and enjoy it once more.
For this reason, the Association begins a series of activities corresponding to the summer solstice.  The "Con B de Brujas (and Bruc)" cycle includes guided tours, talks, and workshops to share knowledge and ancestral practices from a collective, transversal, and multigenerational perspective.
9 am Guided tour  "Plantemos-nos", with María López de Vergara and Montse Batlle.
MEETING POINT: in front of Can Casas (City Hall of Bruc).
Difficulty of the route: low. It is recommended to wear suitable shoes, to bring breakfast and water.
Bring scissors in order to cut plants, and it is recommended to carry a basket or bag to collect plants in (if you have one).
Duration of the exit 2-2.5 hours approx.
The tour ends at Can Serrat, where we will share and talk about plant identification, create a protection bouquet with our found plants, and exchange knowledge about texts, rituals, and tales, etc about the Summer Solstice.
Limit of participants: 20 people (it is recommended to reserve a place in elsamicsdecanserrat@gmail.com )
FREE ACTIVITY
ELS AMICS DE CAN SERRAT:
https://m.facebook.com/elsamicsdecanserrat/
If you wish to become a member, fill out this form: Fes-te membre dels Amics de Can Serrat