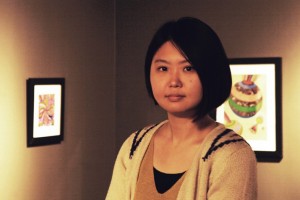 Born in 1985, Chai Mi currently lives and works in Beijing (China) as an artist. Chai Mi's fine art practice involves a range of media, including painting, installation, animation, video and live performance. Her works have been shown at many art museums, cultural organizations, film festival, and music festival both nationally and internationally. In recent years, her animated shorts and audio-visual theater project have received much attention. She presents these projects at the Chinese and Swedish Music Festival, Shanghai International Arts Festival, Quebec Animation Film Summit, Zagreb International Animation Festival and the W-STAGE project organized by WCO in Seoul. Recently, her new performing project was invited by Centre Intermondes art center, at the same time she will hold a solo exhibition there in this end of the year in La Rochelle (France).
The artist's residency program is generously supported by the New Century Art Foundation.
Founded by art collector Wang Bing in early 2014, New Century Art Foundation (NCAF) aims to study and promote Chinese contemporary art. NCAF provides support for Chinese contemporary art outside of the existing art ecology. Through observation, research, and collaboration, NCAF offers multiple platforms to promote the work of young artists.
http://www.ncartfoundation.org/