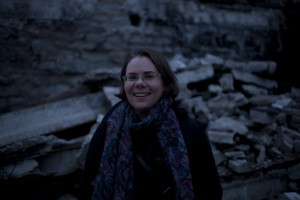 Mariliin Vassenin is a poet, literary critic, and translator from Tallinn, Estonia.
She has published two collections of poetry, Horror Vacui (2013) which received the Tallinn University Literary Prize, and Eleegiad. Elegies (2016), a bilingual Estonian-English photo/poetry collection (a collaboration with Teri Varhol).
Her poems deal with the underside of things, very often touching on topics like emptiness, grief, loneliness, shame, humiliation. She studies the darkness that needs to be integrated consciously in order to live fully.
At Can Serrat she will be concentrating on her studies of melancholy, distilling the rich subject matter into short prose fragments.