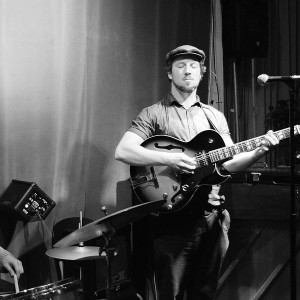 Hailing from Dublin Ireland, Richard Farrell is a singer, pianist, guitarist and producer.
Richard now currently lives in Copenhagen honing his craft.
Taking the nectar from blues, Latin and funk music, this sleek modern musician flowers to create an unique sound.Influenced by Tom Waits, The Dap Kings, Muddy Waters, BB King and Dr John. He stewed his magic to create his debut album 'Lights at Sea' with his band Richard Farrell and The Last Tribe and currently he is in the process of making his 2nd album with his Danish outfit of The Last Tribe. Richard (Vocals, keys, guitar) from Dublin, Ireland  is a travelling man,from New Orleans to Havana, Cuba to Colombia, he has mixed around with the locals to discover the simple nature of their passion for music and to learn and absorb their different musical styles and cultures.
He has released and written music for  two albums in Ireland, 'Trainman' with  a blues/rock outfit called History of Harry in 2008  and The Last Tribe in 2012. In 2014 he toured and recorded an album with Kammerpop , 'Like a ride in the back of an ambulance'. Richard also plays with a blues outfit called The Cat Burglars, a sound encompassing the raw feel of the Mississippi delta blues and the electric sounds of Chicago. He  frequently returns to Ireland to play intimate concerts in jazz and blues venues throughout Dublin.
Since moving to Denmark, Richard has played The Copenhagen Blues Festival in 2015, the Copenhagen Jazz festival in 2015 and 2016 solo and with his band Richard Farrell and The Last Tribe.