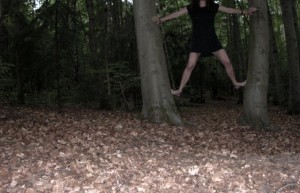 Line Berget Is a visual artist from Norway.
At the stay in Can Serrat, the main work she is planning to do is paintings done from a nonanalytic point of view. They are to be free. Like the wind blows through the least resistance.
Studied art, painting, graphic design, photography, manual print technics, desktop publishing, digital art, Ayurveda technics, reflexology.
Work: AD assistant, Gallerist, Designer, Ayurveda Technician, Health care, Psychiatry, Therapist, Reflexology.
The work in the future will be as an artist. Final decision. (What happened to: "You never know."?)