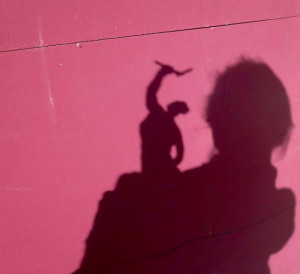 Clara Puente was born in Cantabria in the year 1989.
Degree in Fine Arts in 2012, currently studying Social and Cultural Anthropology at the
University of Seville. Enjoy proposing, investigating and also forcing relationships and direct connections within a network where daily-popular-inconsequential references are related to those that belong to what they have called "story of the historical": those stories that make up our idea of the world, proposed and repeated generally in most schools and that from its conception clearly came to stay.
Selected in the 3rd edition of the Intransit platform (UCM), she has participated in several
group exhibitions: Polarisation, Galerie Alain Nadaud, Túnez, MELFAS: Línea Orgánica, MAC Sur, Buenos Aires (2017), La guerra desaparece: ARTifariti 2016, Arquitecturas de soledad in the FIArt Fundation (2015) or Blog 11: Emancipación, Sala de Arte Joven de la Comunidad de Madrid, Madrid.
It is part of the NOPresent editorial catalog.
Resident in Can Serrat from the 23/11 to 21/12 of 2018
About her process while in residency >>