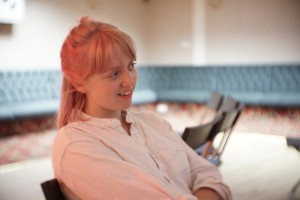 Natasha viu i treballa a Londres i ha participat en l'organització d'espais de l'art alternatiu des de l'any 2013.
En l'actualitat Natasha forma part del School of the Damned ("Col·legi dels Condemnats"), un programa màster igualitari i no jeràrquic que és programat i dirigit pels mateixos estudiants. El seu treball com a artista és doble; per una banda dirigeix una pràctica fotogràfica que es centra en el procés de mirar, i per l'altre també forma part d'una pràctica més àmplia i col·laborativa que reuneixi a una gamma d'artistes i de disciplines creatives. La seva pràctica fotogràfica considera la relació que es pot tenir amb el 'estudi' com a espai per al treball i el diàleg intern. Treballant gairebé exclusivament en fotos fixes de 35mm, la lent d'una càmera dirigeix aquesta mirada. Sovint, les obres es manifesten en forma de pel·lícules o 'pel·lícules ampliades'.
Al costat d'això, Natasha col·labora regularment amb una comunitat d'acadèmics, intèrprets, poetes i músics. El projecte que realitza amb més freqüència és el grup de lectura CO-. El que enllaça aquests projectes és, l'objectiu de crear plataformes per l'expressió a un nivell local i una exploració de com les empreses creatives poden conduir a un sentit comunitari més profund, és a dir, com l'art pot ser una paraula d'acció. Natasha ha exposat les seves obres a Barbican Centre, Guest Projects London, Dyson Gallery Royal College of Art, i també ha estat contractada a l'Merz Barn a Cumbria al nord-est d'Anglaterra.
Sobre el seu procés de treball a la residència >>>