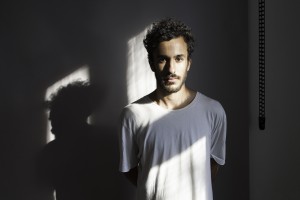 Active as a performer in many art forms, including electroacoustic music, free improvisation, contemporary repertoire and collaborations with dancers, saxophonist Marc Vilanova's work is focused on the exploration of the instrument, as well as ongoing research into new sounds, techniques, and expressions connected with technology and other arts.
His approach coherently encapsulates both performative features and sound installation. His works have been presented in many festivals around the world including countries like Japan, USA, Canada, Brazil, Taiwan, Russia and many more within Europe creating a deep involvement with the viewers, who are urged to evolve from a condition of mere spectatorship.
He is also running several workshops of extended techniques and live electronics that had been performed at the Tokyo National University, MIT Saxophone Ensemble in Taipei, Federal University of Rio de Janeiro, Saxophone Academy in São Paulo and other universities within Europe like Sibelius Academy in Helsinki, Royal Academy of Music Aarhus or Hochschule für Musik Basel. Those experiences meant the rst step for some musicians that keep exploring successfully their instrument up until now.