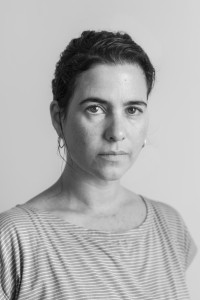 Doron Oved (Born 1980, at Kibbutz Hanita in northern Israel) is a Photographer and Artist based in Tel Aviv – Jaffa. Oved holds a Bachelor degree in Photography and Education from "Wizo Academy of Design and Education", Haifa, (2011).
Oved's work focuses on the pursuit of collecting fragments from given local realities and re-molding them into a new experience through Site Specific Installation and Photography.
In 2016, Oved received the Meitar Award for Excellence in Photography, which led to her first Solo Exhibition "The Untitled Album" Curated by Yair Barak, (2017).
Her second Solo Exhibition, "Near Past", Curated by Rita Kats, (2018) is being exhibited at 'Gvul' Gallery in her hometown Kibbutz Hanita, on the border of Lebanon.