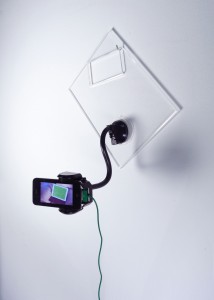 Aix-en-Provence (Francia), 1984
Marion Balac (b.1984) is a graduate of Higher School of Art of Lyon and Paris 1 Panthéon Sorbonne. Her work uses different media such as video, photography, drawing, screenshots, and websites. Collecting data, images, and objects, she constructs new situations and fictions: moving forward through scrolls and clicks as an online tourist, she travels within these dynamic playgrounds, bringing out their incongruities, diverting their uses to poetic ends or for social experiments. Landscapes and objects are sorted, modified and shaped, in order to become the starting points and sites of her work, within or outside the screen.
Her work has been exhibited at the Cité Internationale des Arts (Paris), Khorshid Film Festival (Téhéran), Bandits-Mages (Bourges), Espace des Blancs-Manteaux (Paris), l'Abbaye (Annecy-le-Vieux), Galerie Neuf (Nancy), Hectoliter Gallery (Brussels), Musée Saint-Raymond (Toulouse). She has had the possibility to develop her work in residences like the Casa Velázquez in Madrid, Salón Bellefour in Buenos Aires or Hangar in Barcelona.