Conscious cinema cycle (ccc) d'Icíar Bollaín
August 31 @ 8:00 pm

-

11:00 pm

"Conscious cinema cycle (ccc)"
What is it:
Now that the good weather is here, there's nothing better than enjoying open-air cinema? Between the months of June and August, The Friends of Can Serrat are organizing the "Cycle of Conscious Cinema (CCC)", where documentaries and films will be shown that invite us to reflect, debate, and rethink the world in which we live.
Before each screening, there will be a small talk to learn more about the filmmakers, their life, and their work, followed by a snack before screening the films/documentaries. The activity will take place in the backyard at Can Serrat. In the case of unfavorable weather, the activity will be moved into an interior space.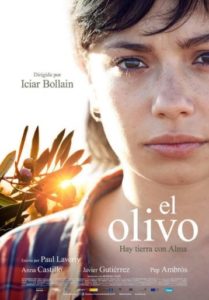 20:00h: Talk: the figure of d'Icíar Bollaín and the movie "El Olivo"
21:00h: Dinner (bring your own dinner or taste our crêpes and our craft beer)
22:00h: Screening of the film: "El Olivo"
PRICE OF THE ACTIVITY: Free for members. € 3 / day donation for non-members.
ELS AMICS DE CAN SERRAT:
https://m.facebook.com/elsamicsdecanserrat/
If you wish to become a member, fill out this form: Fes-te membre dels Amics de Can Serrat