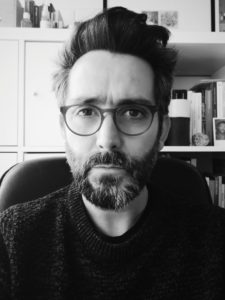 Edo García (Santiago de Chile, 1984)
Visual artist, filmmaker, and photographer. Through his work, he questions themes of freedom, fear, identity, and capitalism. Currently, his fields of artistic practice are the appropriation of images from the internet and the use of text as an exhibition format.
He has recently exhibited at the Muxart, espai d'Art in Martorell, and at the Centre Octubre in Valencia as part of the CVO Art Biennial.
Edo is will be working as a resident at Can Serrat in the development of the project "Preguntas sobre el miedo". cargocollective.com/edogarcia/Preguntas-sobre-el-miedo