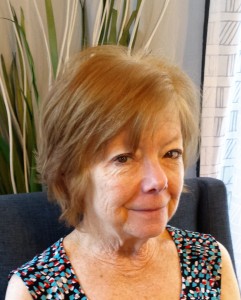 La poesia de Margo Davis ha estat publicada a Wisconsin Review, Midwest Quarterly, Slipstream, Longleaf Pine, Alimentum, Agave Magazine, A Clean, Well-Lighted Place; Untameable City; Goodbye, Mexico; Texas Poetry Calendar, and Houston Poetry Festival. Ha estat nominada a un Pushcart.
Publicacions recents:
"Fish Flailing", Texas Poetry Calendar, 2017.
"Low Down" and "Making Change", Longleaf Pine, Truth or Dare issue, 2016.
"Travelling I-45 South of Dallas", Round Top 2016 anthology.
"Meltdown," "I Have Tasted the Apple," i "People Move to Cities," WiVLA's Inspired By Her Quote Library Show, 2016.
"Alternate Route," Wisconsin Review, Primavera 2016.
"Music of the Spheres," Untameable City, Mutabilis Press. Des. 2015.
"Student Housing Sidewalk Sale," Texas Poetry Calendar, 2016.
"Why go to heaven yet," Alimentum: the literature of food; monthly e-journal, Maig 2015.
Pushcart Prize nominada per Slipstream, per "Squall", Nov. 2014