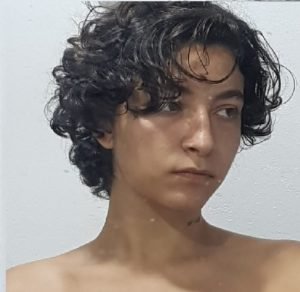 Since she was born in 1996, LUMANZIN composes and works with music. Her first composition was the track "Minha Turma" that was released in 2008. She spent her whole childhood singin in a lot of classical choirs and studying musical theatre, but it wasn't until she went to an apartment of a friend-of-a-friend-of-hers and participated on a jam that she found her space in music.
Since 2016 she works in the independent music scene from Brazil. She starts her career with "ABUSOS" an EP produced by Pedro Serapicos. In the same year she started a band called LUZIA that used to explore jazz, rock, MPB and a bit of classical.
In 2018 LUMANZIN went to Canada for an artistic residence at Banff Centre. There she did some partnerships with Lisa Schonberg (USA), Ariel Schlichter (ARG), Jordan Sand (USA) and Yantra del Vilder (AUS). She played some concerts in Canada, Portugal and Netherlands. Coming back to Brazil she signed with PWR Records and released her album "quarentena" in Aug. 2019.

Lumanzin makes her residence in Can Serrat during May 2021