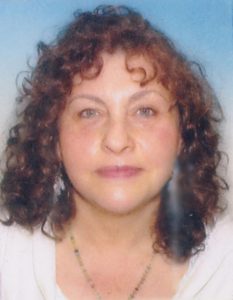 Zahava Rozman was born in Tel Aviv, Israel and currently lives and works in New York. She received her BFA from Pratt University and her MA from New York University. Rozman's work has been exhibited in numerous exhibitions including those at The Provincetown Museum of Art, The Bronx Museum of the Arts, The National Academy, and the Center for Contemporary Printmaking. Solo exhibitions have taken place at Chuck Levitan Gallery and Synagogue for the Arts/Civic Center, New York.
My work takes abstract shapes and forms that bear the traces of the human hand. Using temporal materials such as wax, paint, and emulsions, narratives emerge from both the absences and presences found in my pieces.
Loss, transformation, and a raw sense of aliveness are common themes in my work. As a consequence of my parents' devastating Holocaust experiences, I grew up in a world of many questions that do not have answers, of faces in family photos that I would never meet.  This sense of erasure has given me the urgency to give voice to my family's stories and to express the unspoken historical,  political, and that which is unconsciously felt.
I work spontaneously using both the natural world and my inner states as guides. My creative process allows me to connect to a limitless, free interior world. In all of its forms, my work comes from a place of renewal.

////    http://www.zahavarozman.com   —   https://www.instagram.com/zahavarozman/?hl=en  ////
Resident in Can Serrat from 29/08 – 28/09/2019