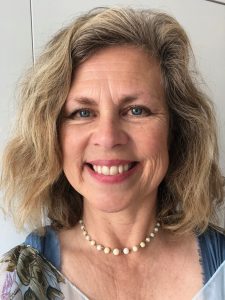 Kate Walsh is an Australian artist from Melbourne. Qualifications include Bachelor of Education Arts/Crafts (1985-88) at Melbourne University, and Master of Fine Art (2010-11) at R.M.I.T. University (Royal Melbourne Institute of Technology).
Kate's main inspiration is the intangible spirit and energy of people and their connection to self, others and place. She mainly works with watercolour and/or inks on raw canvas to express the fluidity and transience of human nature and the natural world. She is very concerned by climate change and unsustainable practices around the world.
Kate curates and exhibits her work annually, in both solo and group exhibitions in artist run and commercial galleries. Her work has been in major exhibitions such as the Master of Fine Art Graduate Show (RMIT University), Affordable Art Fair (Melbourne Exhibition Centre) and Salons des Refusées (Pan Pacific Hotel) in Melbourne.
Kate moved to London in 2020. During the global pandemic, she launched a lockdown project. An artwork and short story was placed, once a week in her front window, close to the public footpath. It became a destination for locals on their walks.
For many years, Kate has been an active art educator at high schools and for private groups, as well as an active member of the Alternating Art Space sub-committee, an small artist run gallery in Melbourne. She held private art classes when permitted, over the past two years in London.
Kate did her residency at Can Serrat in October – November of 2023.