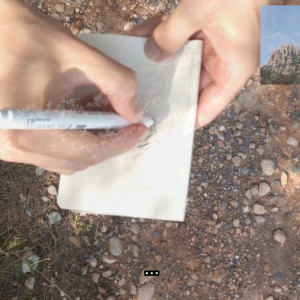 Jesper Henningsson is a Swedish visual artist and poet, mainly working in the form of installations.
By playing with object and image, the artwork becomes locked in a self-referential loop where the hope is to destabilize or disrupt capitalistic biases or viewpoints and make more room for poetic interaction.
He holds a BFA from the Umeå Academy of Fine Arts in Sweden and is planning to continue his MFA at the Sandberg Institute in Amsterdam, Netherlands.
During his stay in El Bruc, Jesper will be working on various ongoing projects of poetry and video-essay.
While living and working in the realms of Montserrat, he would like the landscape and humid weather to seep it's way into his computer and connect new pathways. He can already detect the Final Cut timeline becoming slightly more bent.
About his process while in residency >>