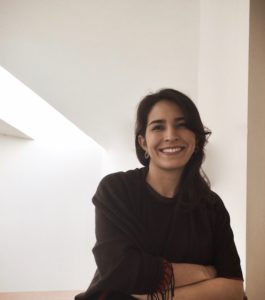 Valeria Mata is a social anthropologist, writer and researcher. She has studied at the Universidad Complutense de Madrid, the Universidad Autónoma Metropolitana in Mexico City, and the School of Asian and African Studies (SOAS) in London. Her lines of interest and research have focused on the intersections between artistic practices and anthropology, the anthropology of travel and tourism, and the political, cultural, and artistic dimension of food.
In 2018, she published the book "Plagiarize, Copy, Manipulate, Steal, Rewrite This Book," which addresses the issue of copying as a critical tool in visual arts and literature. Her second book, "Everything that moves", published in 2020, explores the meaning of nomadism, movement, and the different aspects of travel.
From 2015 to 2019 she directed MUEVE, a traveling public library of Latin American independent publications. She has held research residencies at HOW Art Museum in Shanghai, China, and at GoctaLab in the Amazon region of Peru-the latter as part of her current project on the anthropology of food.
In 2021 she edited the book "Comer relaciona (y confronta) mundos", published by the Centro Cultural de España en México, a collective volume that brings together texts by Ibero-American authors and collectives that explore different dimensions of eating.
Amanda will be in residence at Can Serrat from July – November 2022.